It's been a while since I got to guest blog. Do you remember the time when I had an anxious life of wanting to be famous and learning from Mom and Dad about the consequences of it? Well, I just wanted to point out that there are famous people who are Mormons and have made a difference in their lives. I won't explain all of the details of them, but I could just tell you one unique thing about their fame.
This is David Archuleta. He's best known as a famous singer for bringing spiritual moments to everybody in our world. He even sung Glorious for the Meet the Mormons documentary.
This is Alex Boyé. He's been known for singing a lot of songs, just like David Archuletta, but more likely singing a lot of African chants.
This is Donny Osmond. He's been known as a handsome singer as well as for playing the modern role, Joseph from the musical Joseph and the Amazing Technicolor Dreamcoat.
This is Gladys Knight.She's a former Baptist, but joined the church after teasing Gordon B. Hinkley about adding pop to the Church music.She's better known as the Empress of Soul.
This is Jon Heder. He's better known as the main character of the same name of the film Napoleon Dynamite.
This is Lindsey Stirling. She's better known as a dancing violinist. She's been an inspiration to all the world that anybody can show off their different talent, just like her.
This is Paul Cardall. He's best known for being a talented and a very-well clever pianist. He's played mostly hymns, but has made other music for LDS movies, like Ephraim's Rescue.
This is Stephenie Meyer. She's best known as the author of the Twilight Saga. A lot of readers have found her chapter books really unique and clever of life being the other perspective.
This is Shawn Bradley. He's best known as the seven foot NBA player. A lot of people consider him being the tallest man in the world.
These are the Piano Guys. They're best known as the band who come up with unique and very jazzy piano sounds to music. They even made a Cameo appearance in the remake movie Saturday's Warrior.
This is Studio C. They are the cast members of the TV show under the same name. They love to come up with funny and clean humor to make everyone laugh and smile.
This is Ken Sansom. He was an actor throughout the children's shows. He was best known for playing the voice of Rabbit in the Winnie the Pooh franchise. He died in 2012 from a stroke, but he has been an inspiration to everyone around him.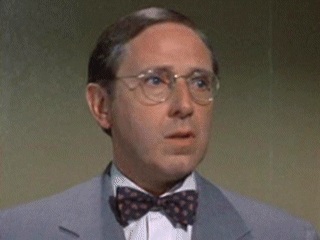 This is SHeDAISY. They're three biological sisters who perform a country band around the country. They're best known for singing lots of different songs, better known with their Brand New Year album.
So all of this brings to me that I sometimes like to be like these famous Mormons, but not literally gain so much fame like they did, but to be an inspiration to everybody around me, just like them. I hope you enjoyed it and hope you want to learn more about them.