We have a big backyard. The first summer we spent here in our house, we tried to do some landscaping. I already told you about our out-of-control sandpile, but we also had some other requirements. My sweetie grew up gardening so we definitely needed a garden spot. We also marked off a large area for a basketball court (my idea, of course). We had lots of dreams and plans…but before we even made our first house payment, my sweetie got laid off from his job.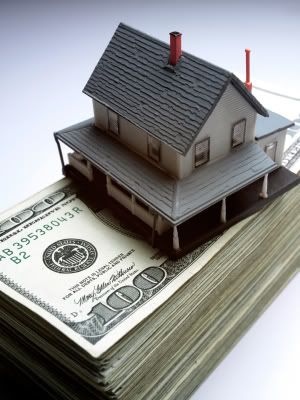 We were devastated! Our new mortgage payment was three times our old one and to make matters worse, we had used most of our food storage because we were planning to move. I was still working full-time, so thank goodness we didn't lose our insurance or other benefits. It was August 1994 and we didn't even have a garden to help us feed our growing family. It was a scary time, but we survived. We had set aside a small garden plot in the northeast corner of our lot, but after struggling through the better part of a year waiting for my sweetie to get full-time work, we realized that we needed a much bigger area to plant.
So that was the end of our basketball court. We couldn't afford to put in the court anyway, so it seemed only logical that the big dirt area could all be planted in vegetables. My dad owned a farm, but my parents didn't start growing a real garden until I was about 10. Unfortunately, they weren't very good at it. My mom believed that the bigger the vegetables got, the better. No sweet tender green beans for us, just huge bulging ones. But we didn't know any better, so we ate them anyway. I have a special place in my heart for bean patches.
My parents ran their beans up poles, but my in-laws did it a little differently. They ran them up strings in two rows that were higher than we could comfortably reach. This double row ran the length of their garden or about 75 feet. It made a nice shady place to relax and spend a little time together pretending to pick beans when we were engaged. So now we make our bean patch the same way, hoping some of our older kids will get the idea and find a soul-mate to smooch in the bean patch. Our patch is only about half the length, but it is higher than our back wall so we can hide just a little better from the neighbors.
When we lived at the university we had our own little 6 x 6 garden spot. It helped us get by during our starving student days, but more importantly, it gave us a chance to get dirty and remember our roots. Now in our garden, we grow all kinds of veggies and that makes it much easier to feed a big family. The kids are very involved right from the planting stages through the weeding and harvesting. We are also into all that canning and preserving stuff, but we can talk about that later. For right now, I just want you to get excited about doing a little planting of your own.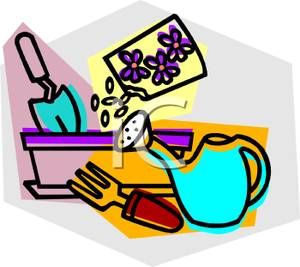 So for our April Give Away, I want to send you a garden basket that includes tools, seeds, gloves, and various other things you might need to create your own little garden spot. The rules are the same as always, you get one entry for being a follower and one entry for leaving a comment on any post. You can also earn a third entry by linking your blog to mine. (Only three entries per person.) Good luck and happy gardening!