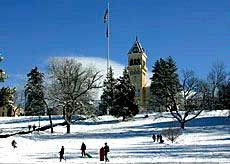 Winter on Old Main Hill at USU
It was winter, 1987. I was a graduate student in the English Lit program at Utah State University. My sweetie was finishing his bachelor's degree in Engineering. I had a research fellowship that helped to pay my tuition. It also required me to work in the Writing Center a couple of nights a week. The Writing Center was initially set up to help freshman learn to write a decent paper, but lately all I had done was work with several doctoral candidates who couldn't even write a coherent sentence. It was tedious work broken up only by my friends who were also forced to put in their time.
I was immensely pregnant with number two and I still had two weeks to go. It was cold and snowing and the Writing Center was slow for a Friday night. I was working with two friends, Catherine and Dale. Catherine was a girl I knew in high school and we had just happened upon each other at the University. She was a senior completing her degree in English. Dale was in my master's program. He was a nice guy with brown uncontrollable curls and an infectious laugh. He'd been dating the same girl for over a year and they were finally engaged but had not set a date.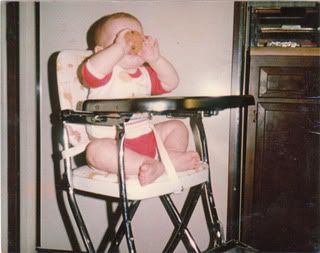 Gym Rat
We were talking and laughing and wasting time, watching the clock tick down the minutes until we could all go home. I jokingly said to Dale, "Why don't you just get married this weekend?" He laughed and said, "Why don't you just have that baby this weekend?" I wasn't about to let him get the better of me. "Maybe I will!" I said. "How about we make a deal? I'll have the baby and you get married. We can report back on Monday and see how it went." We shared a silly laugh, a few more jokes and we all bundled up against the cold and went our separate ways.
I spent my usual restless night. (Who isn't restless when they are 8 ½ months pregnant?) At 6:00 am I pushed myself up to make yet another trip to the bathroom. That's when my water broke. At least I'd be able to keep my end of the bargain. I called my doctor and he told me to take a shower, eat some breakfast, and come to the hospital when the contractions were about 3 minutes apart. That took about 5 hours. (I've never been known to have a baby quickly.)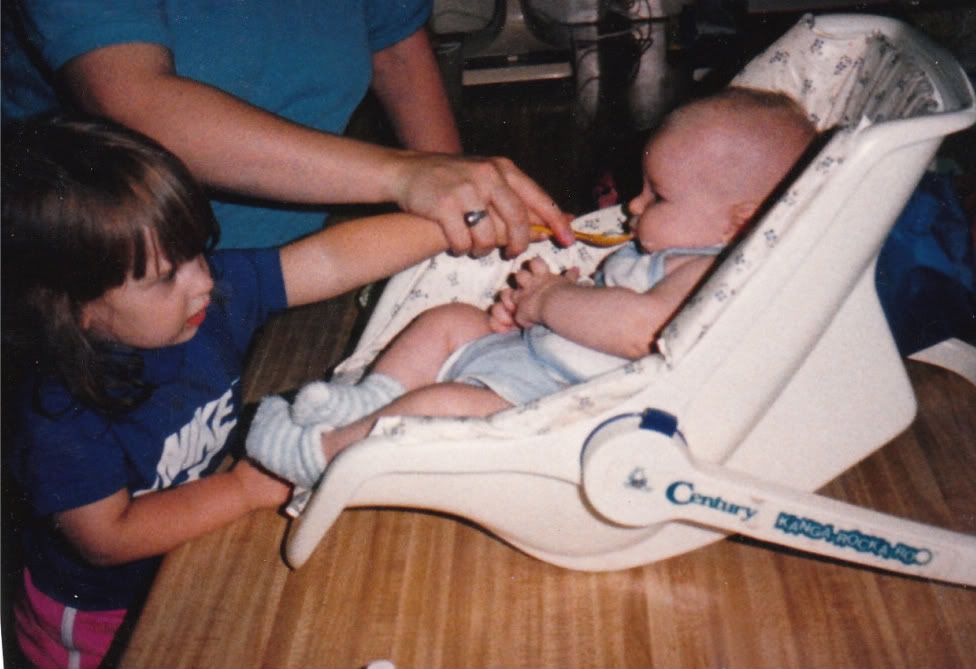 We finally dropped 2-year-old Bossy with a friend and headed to the hospital. Even though this is a college town, the hospital facilities are (at least in 1987) small and antiquated. They only had one anesthesiologist in the whole place. By the time he finally got to my room to place the epidural, I was in a lot of pain. This was long before the days of having a continuous feed with a button to give you an extra spike if you needed more. He filled the tube with liquid and told me he would be back to refill it in a couple of hours. I was so grateful to finally have the pain melt away I hardly heard what he was saying.
My sweetie and I tried to do homework but when that didn't work we just spent the time talking and dreaming about our new little one. Those couple of hours came and went and we still didn't see the anesthesiologist. The pains started coming right on top of each other. I could feel everything and I was ever so grateful when my doctor finally walked through the door. "Let's have a baby!" he said. "Are you ready to push?" The nurse answered for me, "She's had an epidural. She won't be any help." I shifted uncomfortably, "But I can feel everything," I said. "The meds have worn off!"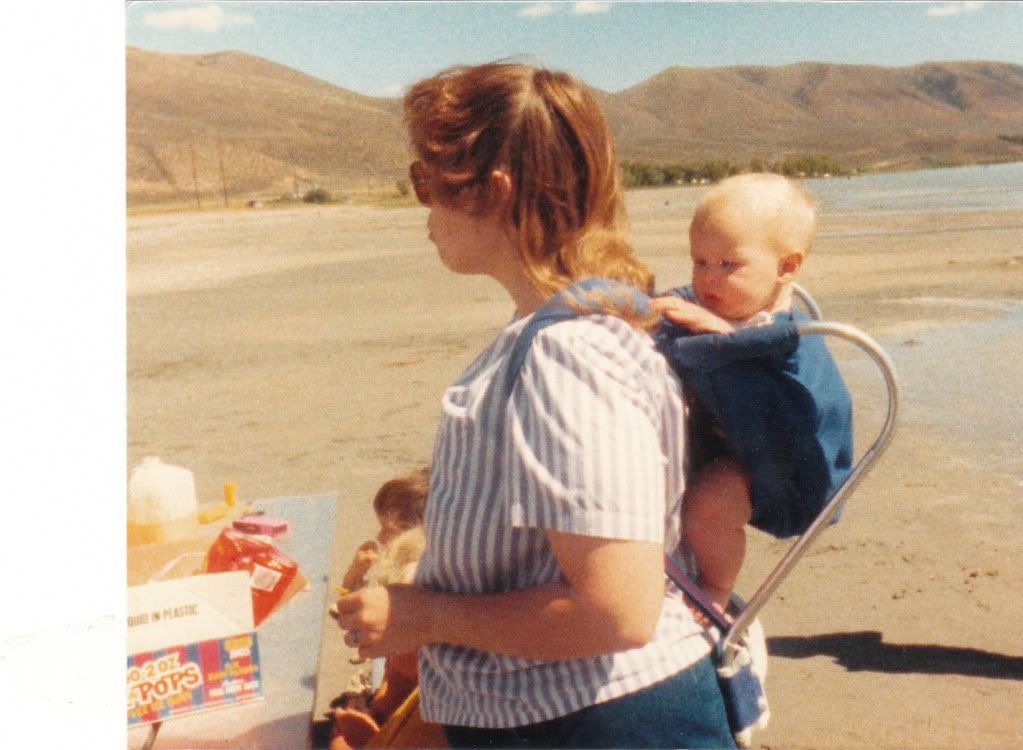 Bear Lake Summer 1987
My doctor called for the anesthesiologist and within a couple of minutes he hustled in and filled the tube with good drugs…but it was too late. The baby was here. My beautiful little son screamed his way into the world. His was the only birth I watched. After that I always asked them to put away the mirrors (been there, done that). As it turned out, my friend Dale didn't show up for school on Monday either. Apparently he got married over the weekend.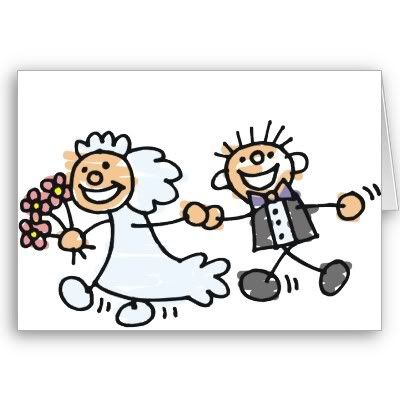 Eloping Announcement from zazzle.com