Teach
I have eight wonderful and amazing daughters, in fact, Baby Doll finally broke through with her first tooth yesterday! I found it when I went after the piece of paper she was eating. She's very proud of herself. The kids thought it was so cool I caught them feeding her full pasta shells for dinner. (I put a stop to that in a hurry…). But this post is actually about daughter number four.
Teach is turning 20 today. She has a unique way of looking at life. Her take on it is that she is entering her third decade (not getting out of her teens). She was born in 1991 on a warm spring day (I'll tell you her birth story another time) with a sunny disposition. She was the girl who always got the citizenship award for being nice to everyone. She and the Drama Queen were the best of friends when they were little. They played on the same soccer teams and the same Jr. Jazz teams (I wrote a story about that once, remember?).
First Grade
As they got a little older, they headed in slightly different directions. Teach started spinning flags for the Marching Band. She spent a year in the Drama Club, but she was better suited to FCCLA. She loved working with kids and it was about that time that she decided she wanted to be a preschool teacher. She taught in her high school preschool for two years and became an officer in FCCLA. She was a super-over-achiever even though she didn't really want to be. Her senior year was almost impossible, but she pulled it off somehow. Besides being an FCCLA officer, the Colorguard Captain, and the Sterling Scholar for the FACS department, she managed to earn her Girl Scout Gold Award and finish her Associates Degree! That gave her mostly a free ride for her final two years of schooling at any university in Utah.
She applied for 27 scholarships and received several choices. As of this moment, she has actually saved nearly $4000.00 because she chose to live mostly at home while attending school. She was notified just a few days ago that they were renewing her scholarship for next year even though all of her coursework is finished. Now she won't have to pay for fall semester while she does her student teaching. Yes, she did accomplish that goal and she is almost a real elementary school teacher.
She is extremely goal-oriented, but also a known procrastinator. She is kind and unselfish with her time, talents, and resources. She is a committee member for the Relay for Life group. She has been volunteering with that group for about five years now. To donate click here. She also earned an AmeriCorps scholarship for all of her service work. She got a Cricut (paper cutting machine similar to diecuts) for Christmas a couple of years ago and she actually cried because she was so happy! Last night she stayed up until almost 3:00 am making cards for Prima Donna's birthday party.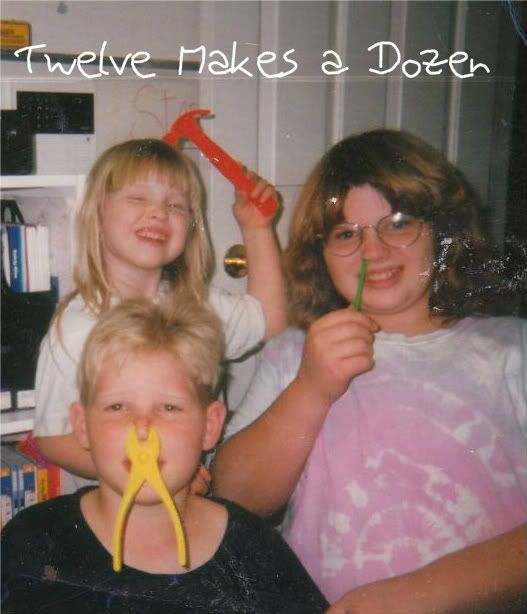 You all know the Dog Walker is Autistic and she has always been very protective and helpful with him. She humors him when he wants to volunteer in his elementary school cluster, and she will spend hours assisting him with homework or whatever he wants to do. Her mode of transportation is a cute little blue Beetle that gives her no end of grief. Our mechanic says it has a gremlin in it…She is my personal shopper…oh, did I mention that she also held down a job while she has been doing all this other stuff? She works at our local grocery store (which I love because I get a discount!) and I am constantly asking her to bring home milk, bread, bananas, whatever. She doesn't complain and I'm sure she sometimes conveniently loses some of the receipts before I can reimburse her.

She is one of my favorite texting pals and now we are also blogging buddies. (Check out her button!) She and Curly are the best of friends and she has taught him way more than I have. She is one of my bestest friends and closest confidantes. I love her to pieces and appreciate her more than she will ever know. Happy birthday, Teach.