Memorial Day weekend was rather crazy and busy for us, but then so is every other day…We spent most of Friday getting ready for the Drama Queen to move home. Except for my sweetie, who was busy planting the garden since we actually got a day that wasn't totally wet and soggy. The Drama Queen has finally finished her TRIPLE major (English, Theater, and Education) and other than her student teaching, she is ready to graduate.

We are excited to have her closer to home. She has been about 4 hours away, so that means she can only come home for major holidays (Mothers' Day is NOT a major holiday…). So on Monday I sent my sweetie and Teach in our huge van without most of the seats, and the Gym Rat and Princess in Grandpa's truck across the state to pick up the Drama Queen. She finished her classes on Friday, so she had two days to get all her crap packed and ready to go. We knew she wouldn't be able to leave until Tuesday because of the holiday since she had to turn in her keys to an insurance office. But at least they could pack everything up and bring it home and she could follow the next day.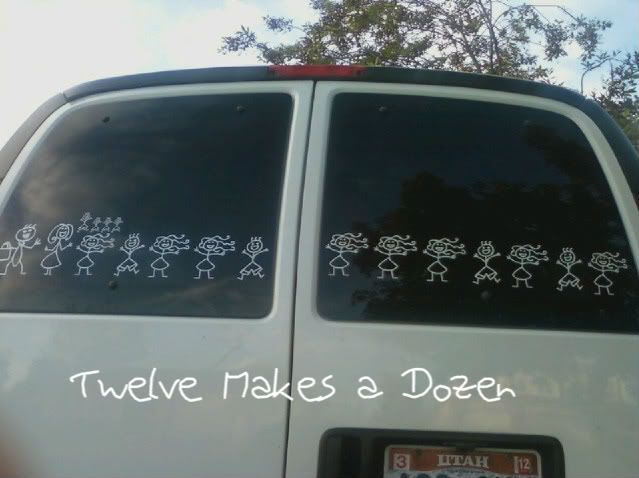 At home we were moving kids around, cleaning closets, and preparing a room for her. I wanted her to be right in the thick of things. Sport is nearly 8 years old and he doesn't remember when the Drama Queen lived at home. Needless to say, neither do any of the younger kids. I recognized this problem with my kids about 2 weeks ago when the guys were preparing for fathers and sons camp.

Curly was helping me pack the cooler and I was wondering out loud what drinks to put in for the Gym Rat. "Why is the Gym Rat coming with us?" he questioned.
"Why wouldn't he come?" I slipped some diet Cherry Pepsi from the box into the cooler for my sweetie.
Curly looked at me sideways, "He's not part of our family," he said.
"Of course he's part of our family!" I was taken completely by surprise.
The confusion was obvious in his little face. "Why don't you think he's part of our family?" I sat in the nearest chair and pulled him onto my lap so we could have a real conversation.
"Well, he doesn't live here," he said matter-of-factly.
"He's your brother!" I exclaimed.
"He's not my brother," he said promptly.
"Yes, he is!"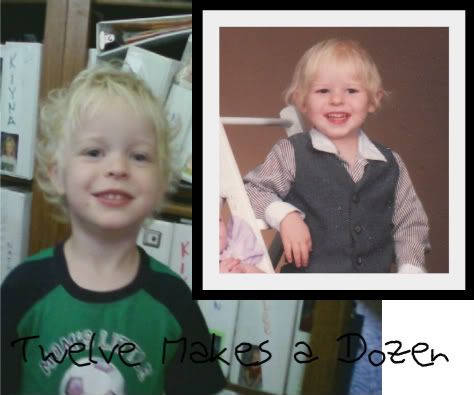 Like there is any doubt. Curly (left) Gym Rat (right)

This conversation lasted the better part of a week before I finally convinced him that the Gym Rat really was his brother. But mostly it got me thinking about the fact that I sort of have two families. The younger kids don't really know the older kids. That's why when the opportunity came to have the Drama Queen move back in for the summer, I decided that she would have to live upstairs with the little kids so there wouldn't be any question that she was their sister.

We waited anxiously for the vehicles to arrive Monday night. They had been stuck on the freeway near Fillmore for over an hour because of a huge accident. We were so surprised when we opened the door and saw the Drama Queen here a day early and safe and sound with the rest of our crew. It took our little army about 20 minutes to unload all three vehicles. Even Curly ran back and forth carrying small boxes and pillows. But then it started all over again today…he asked me about half a dozen times when the Drama Queen was leaving to go back to her house. Then I had to explain that she wasn't leaving. And yes, she was his sister.

Has anybody else faced a problem like this? How did you solve it? We will send a pair of Grandma's homemade hot-pads to three great suggestions (selected in a random drawing to be held on Fathers' Day – June 19, 2011).