I asked Bossy to help me locate some pictures of me when I was pregnant so we could link up with Shell's little "bump" game. Bossy thought it would be great fun to totally humiliate me with pics from my first little ones rather than the last...that means big hair and the 80s. Ok, Teach was born in 1991, but I never was at the height of fashion. This is me being pregnant with her.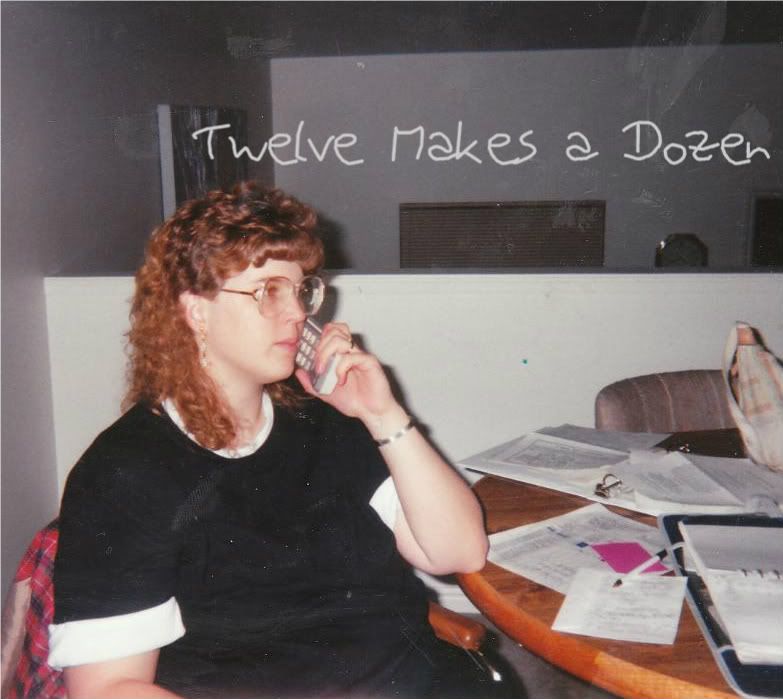 This one shows me being pregnant with Bossy, and yes I was a teenage mom, but barely. She was born in November and I turned 20 in January. Don't you just love the plaid? It's back in style again...I must be old.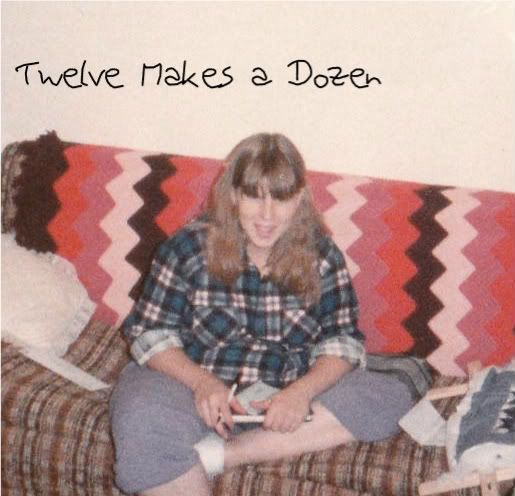 Sadly, I kept my bump after each and every child...this is Bossy just a few days old in 1984. But she is so cute, she was worth every pound.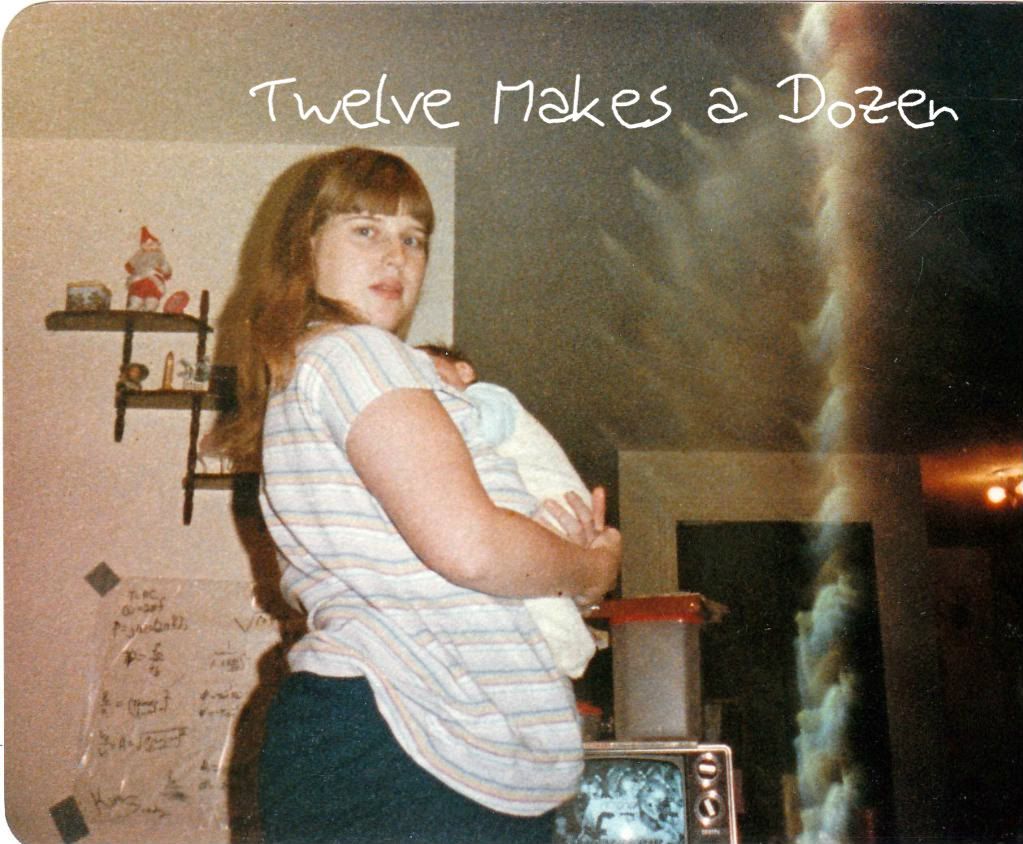 One last one for you to giggle over. This is me pregnant (and annoyed at the camera) with the Gym Rat in early 1987. Don't you love that red couch? I guess I'll have to search through and find more pics for you of some of the other babies that were born in THIS century! I've aged quite a bit since then...but that's not necessarily a bad thing...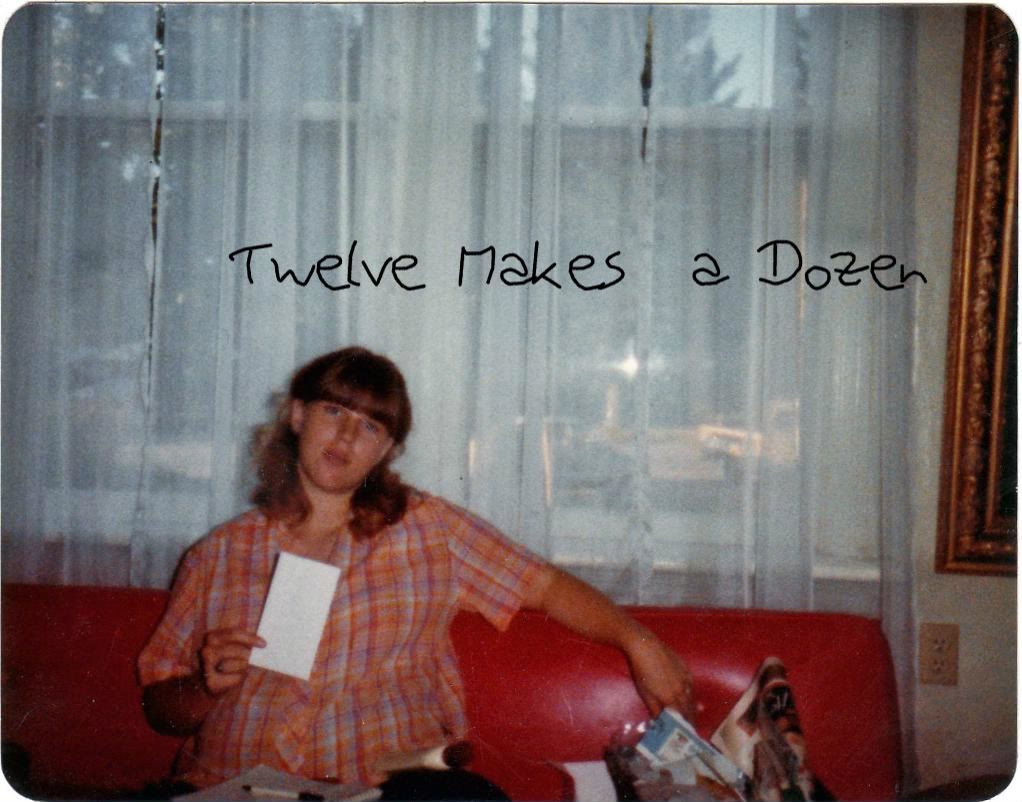 **Editor's Note: As you can tell Mom doesn't like the camera. I wasn't trying to be mean, but most of the photos of her are post-bump with newborns. She really doesn't do the bump documentation. Also my (slow going) digital archiving project, is a mountain of pictures that are all of the older kids because after 2005 Mom had a digital camera. In fairness I was going to allow her to post a truly big bump picture of me. But I can't find my copy and she wouldn't email me hers.
We are still looking for photos and I will keep adding as we find them. Here are the latest discoveries. See me working on the room for Grandpa? This was about six weeks before Baby Doll was born in 2010.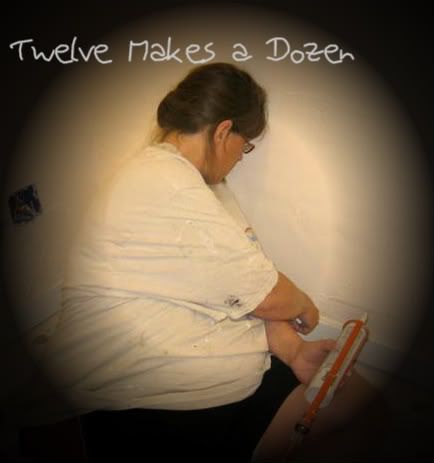 I told you I look like a cow when I am pregnant. Here is me one month before Curly was born - July 2008. Isn't Scout cute?