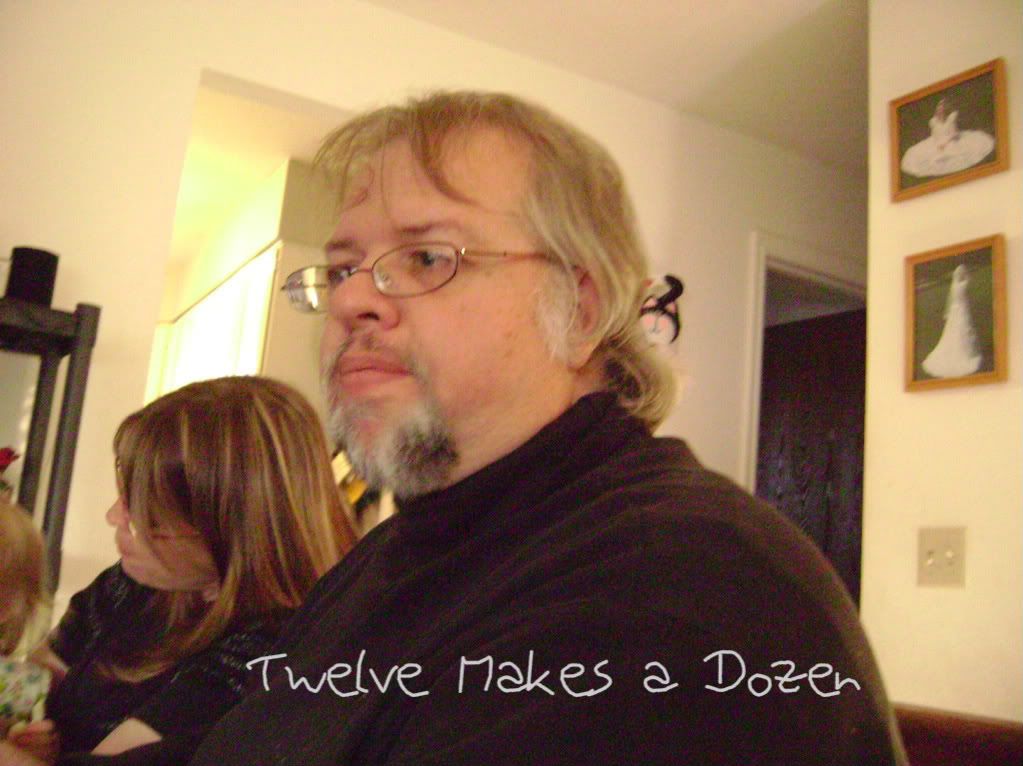 I don't know why I start these silly traditions…but since it's Fathers' Day week, I'm just going to have to tell you a little about my sweetie. First, let me say that he doesn't like to be in the spotlight and he will be annoyed that I shared him with you. Second, because he is the most amazing guy on earth, he will forgive me for embarrassing him.
I've already told you how we met and fell in love and all that mushy stuff back in February during Valentine's Week. So we will make it easy. I will just tell you about today…a rather typical crazy day at our house.
My sweetie is an Electronics Design Engineer by trade and he usually works four 10-hour days on the other side of the valley. Now that the kids are out of school, I usually wave to him from my sleep-induced stupor as he heads out the door at the crack of dawn. Sometimes he sleeps in a little and goes in a bit later, but on those days the kids hardly get to see him because when you do the math, if he goes in at 9:00, the earliest he can come home is 7:00.
So this morning was one of those days, we turned off the early alarm and decided to snuggle for an extra hour before he headed out. While he was in the shower, I got a call from my SIL asking me if I could run over to his house and jump-start his car. I moaned and rolled over, sliding Baby Doll to the center of the bed. I don't like early mornings and it was still early…My sweetie calmly agreed to make the 15-minute drive and take care of the ailing vehicle.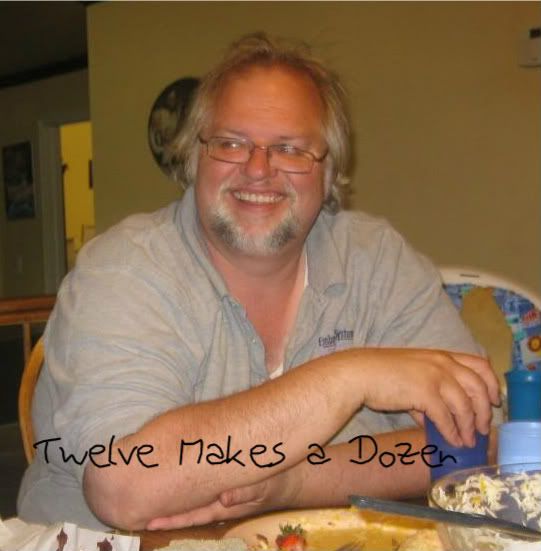 I assumed he would head off to work after that. Imagine my surprise when he showed up again 45 minutes later with Burrito in tow! "I'm taking the day off work!" he announced. "I want to get the backyard in shape for you before Sport's birthday party on Friday." I was absolutely thrilled with this news since I was dreading the yard work that would definitely fall to me when the girls left for girls' camp on Tuesday. He had the older kids organized within the half-hour and soon they were all working together in the backyard. I kept the younger ones inside and we tackled the kitchen and the other areas on the main floor including my monstrously high pile of clean laundry that I hadn't been able to get to over the crazy weekend.
We took a break for lunch and he herded them all back outside to put in another few hours. By 3:00, everything was looking good (Except for the patio furniture; I'm supposed to be making new cushions…I've been working on them for almost a month now.) My sweetie and the Dog Walker had moved an entire pickup full of rocks to fill in an area that was full of weeds this morning.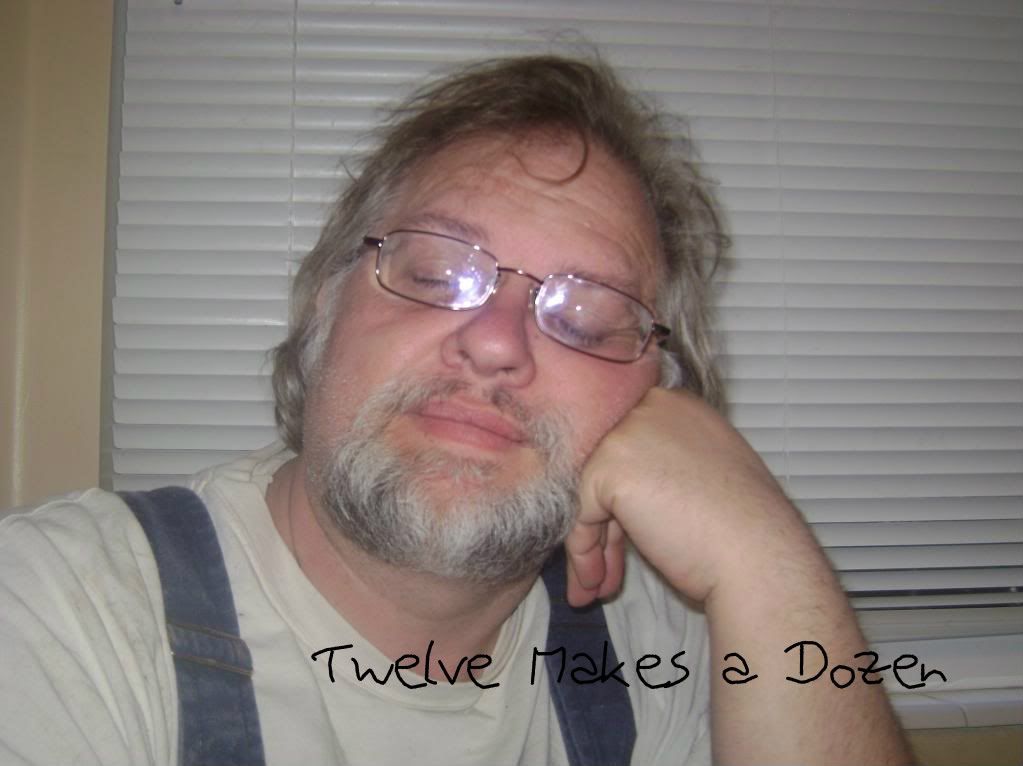 Yet he still came in the house, tired, but cheerful and helped all the kids make wooden racecars from our Home Depot kits. He finished putting together his little kid trampoline (a Fathers' Day gift so he wouldn't have to worry about Curly getting hurt on the big tramp), and watched the kids play for a bit. He also tilled our huge sand-pile so the sand is nice and soft for the kids to play in and then he sprayed the entire area for bugs so they wouldn't cause problems at the party.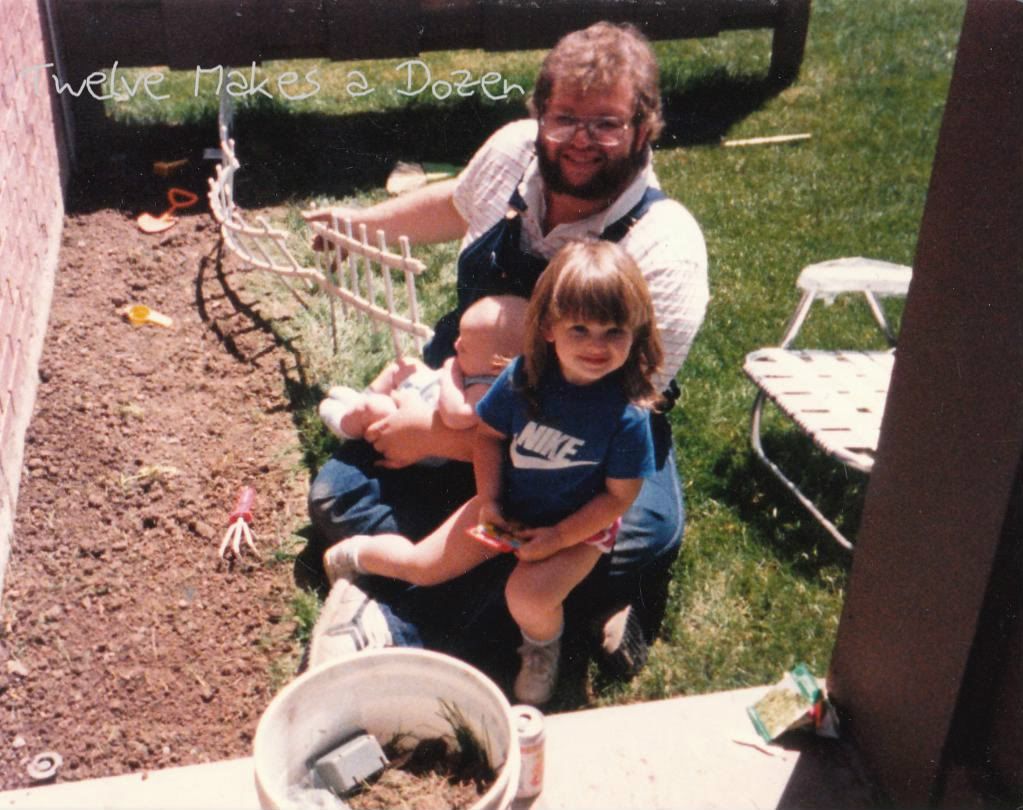 After a quick shower he ran the Dog Walker over to the park so he could check on his geocache…which had disappeared, btw…He returned just in time to grab a bite to eat and then we all watched a movie for FHE. He is like this every day, working hard to make my life better and easier. He still calls me his "Arm Candy" when we go out and he tells me I'm beautiful, even though I know my 46-year-old self is nothing like the 18-year-old girl he married. I am so glad that we found each other and plan to spend the rest of forever together. I love him to pieces…Did I embarrass you too much, Sweetie? You are the best thing that ever happened to me. Thanks for being the father of my children. Happy Fathers' Day!
I guess you can say we have good chemistry!