I am still so new to this blogging thing that I have to call Bossy every time I need to understand the rules. She would love it if I would spend hours every day promoting various blogs and reading examples from others. I prefer the writing part and I truly don't have time to spend more than a few minutes a day while Baby Doll is nursing, Curly is climbing on my back and kicking my chair, and Scout is pestering me for just one more book.

That said, I have read some of the blogs she forwards to me and one of my favorites is "The Meanest Mom." I want to be more like her when I grow up. Today Bossy forwarded me a contest on her blog I couldn't say no to. The Meanest Mom,
Walgreens, and BlogHer are teaming up and one lucky reader of her blog will win a $

100 gift card

to Walgreens
.

Since there are about 100 Walgreens in a 2-mile radius of my home, I've had plenty of opportunity to shop there. I love their rebate program where you can go in and buy some weird thing you've never tried before and then get all of your money back. Check out her contest

here

. Be sure to tell her twelvemakesadozen sent you.
Don't forget to enter in

my giveaway

. I have enjoyed reading your emails and comments. Don't forget to enable your email on your blogger account or leave an email in your comment so I can contact you if you win! Submissions close TODAY Friday, Feb. 25th the winner will be contacted on the 27th.
Onto the Freebie Friday:
We love to eat out! To us, it means no dishes and no clean-up. The only problem is that it's expensive! Although I haven't come up with a cost-free method of eating out every night and twice a day on weekends, I have figured out a way we can eat out about once a month with very little cost. It's called Coupon Night, and my kids think it's great (mostly because we usually get at least two desserts). In most of our public schools, teachers give out lots of coupons. Our kids have received coupons for kids' meals, chicken sandwiches, frozen yogurt, ice cream cones, cookies, movies, water-parks, and plenty of other things. We also cut out coupons from the local newspapers for free candy bars, buy 1 get 1 free dinners at fast food places, and other things that we can share. Then we find a night on our busy calendar when most of us are home, and we map out our strategy.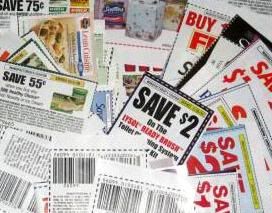 It is important to plan our stops so that we actually have a meal before we get any desserts. We also want to make sure that everyone gets a share of our collective booty. Sometimes we have to supplement our coupons with a few dollars, but we try to keep our cash outlay at less than $10.00 for the night not counting gas. I have a large manila envelope on my desk where we stash all of these coupons until the chosen day. First, we gas up the van and get our free car wash. We've got to look good, even if we are being cheap! We might start at Fat Jacks pizza where three of our kids had earned free small pizzas. After getting their pizzas we head to Chick Fil A where we pick up four free chicken sandwiches and then stop in at Sonic and grab some buy 1 get 1 free hamburgers. We share and munch on our way to Smith's.
At Smith's, we usually stop at the bakery and get free cookies. Then we grab a cart for a few more goodies. I have a couple of buy 1, get 1 free coupons for two-liter bottles of soda pop, so we pick up several kinds for later. On our way out of Smith's, we head over to Menchis and everyone gets a frozen yogurt (free, with coupons, of course). We stop by the RedBox on our way home and pick up a couple of free movies. After we arrive at our house, we pour everyone a free soda, pop in one of our free movies, and sit back to relax and digest with no dishes, no clean-up, and no financial guilt.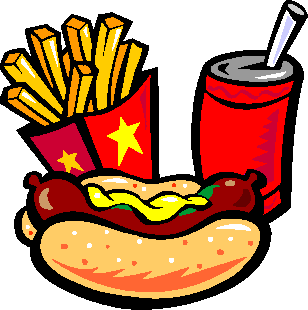 Speaking of free food check this out:
http://www.chick-fil-a.com/FreeFryDay.html