This blog has created a rather interesting change at our house. Suddenly everyone seems to be telling "Remember when…?" stories. Since it is Valentine's Week, I'm going to share my memory of how my sweetie and I met and fell in love. (It may or may not be the same as his.)
We both grew up in small towns that were about 14 miles apart. We never met in high school although we have proof that we both attended some of the same dances and activities. I was what you might call a "Super-Over-Achiever" in high school. I had this crazy idea to graduate high school and the local junior college at the same time. I know this is rather common now, but back in 1983 it was not. I met with much resistance and my high school would not accept a single credit from the college. That meant I had to meet separate credit requirements at both schools. It was a little insane! I attended classes in the mornings before high school and then in the afternoons and evenings. During the summer between my junior and senior years, I signed up for a full load of credits at the college.
One of those classes was Survey Chemistry. Our very first day was a lab and we were expected to bend glass. Now I had older siblings attending this same college and they had taken chemistry classes. I had heard all about this wonderful teacher and how good he was, but when I walked into the lab on that first day, the only person I saw was this quiet-looking young man who couldn't have been much older than me. He seemed nice enough and he was more than willing to help me bend glass when it became obvious that I was pretty terrible with a Bunsen burner. Maybe he was just trying to keep me from burning the place down.
I've always admired men with brains, but I never actually dated one. And at first I didn't date this one either. He was very shy and he turned out to be the lab assistant, not the actual teacher. I didn't know then that I would eventually go to work for the chemistry professor as his personal secretary and that this helpful lab assistant would become a good friend. Come back tomorrow and I'll tell you all about our first date.
Just a quick reminder our first Give-Away ends on Friday this week so if you haven't already take a minute and enter. You can send an email or comment on any post with your story.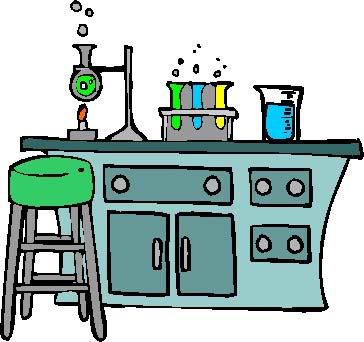 clip are from Home Chemistry Lab