I told you last week about our neighborhood cookbook and some of the gems I have found there. Another one of my favorite new salad recipes is called Five-Cup Salad (except at my house it's Ten-Cup Salad!). The best thing about it is that I almost always have the ingredients on hand, so when I have a bunch of extra people for dinner or if Bossy's family shows up unexpectedly, I can throw this one together fast and stretch the entrée just a little further.

This salad always turns out the best when Princess makes it because she actually measures when she cooks. Since the base is sour cream and it counts on enough marshmallows and coconut to sweeten it, make sure you have at least a cup of each. When we make it, I use a 15-oz can of pineapple and 2 cans of mandarin oranges. Then just double everything else. I have also used the fun colored marshmallows, but the kids prefer it with just the plain white ones. It is better if it gets to sit in the fridge for an hour, but that rarely happens at my house. In fact, it is gobbled up so quickly, it hardly ever hits the fridge at all! I hope you like it. Leave me a comment and let me know.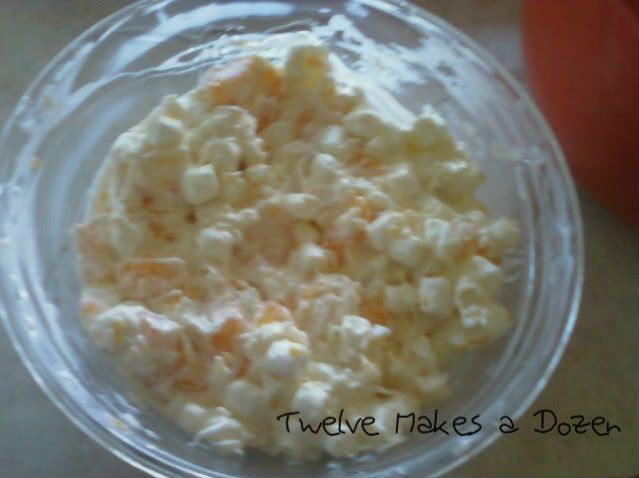 Five-Cup Salad

1 cup pineapple chunks or tidbits, well drained
1 cup mandarin oranges, well drained
1 cup shredded coconut
1 cup miniature marshmallows
1 cup sour cream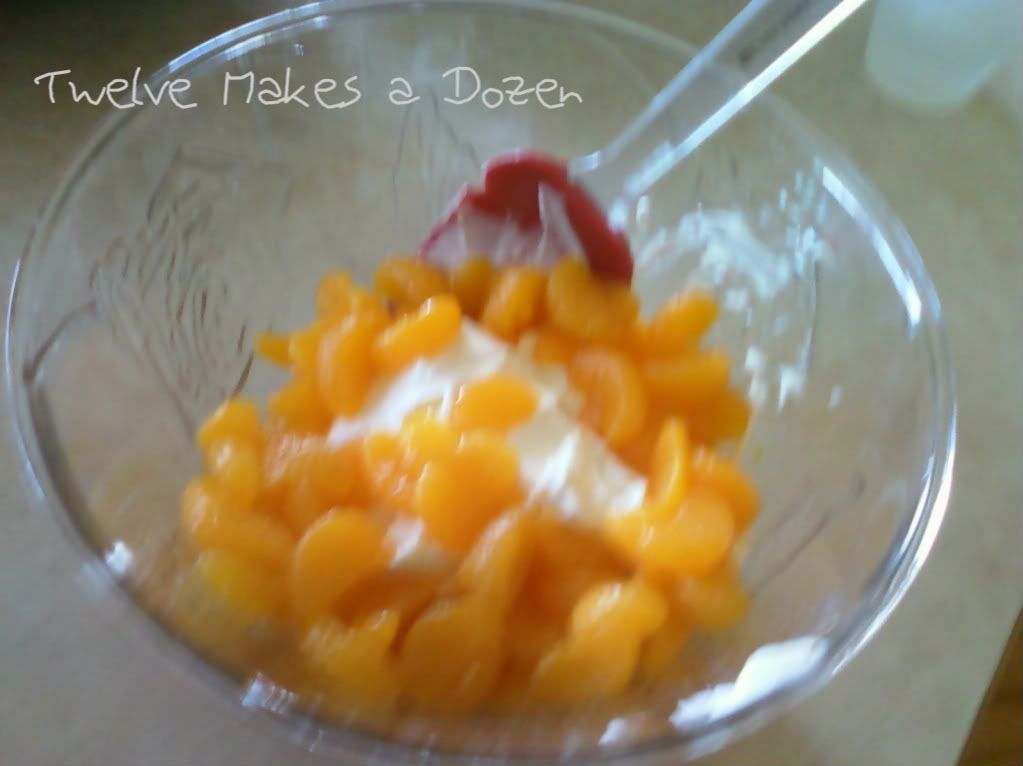 Combine all ingredients. Mix well (this step is really important because if you leave any sour cream hanging around the top of the bowl, it still tastes sour!). Chill several hours or overnight (if possible, if not, just put it on the table and watch it disappear!).