I really struggled trying to decide what I wanted to post for Mothers' Day. I wanted to do a tribute to my mom, but then my own Mothers' Day was amazing, so I had to write about that…anyway, end of story is that I think I'll write about moms all week if that's OK with you.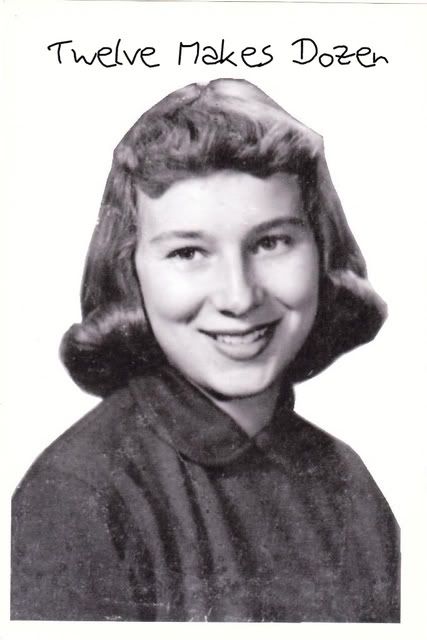 My mom was an amazing woman who raised 8 kids on a teacher's salary. She never worked for money when we were kids, but she did all sorts of things to help the family get by. She raised chickens and sold/traded eggs. When we had milk cows she sold and traded milk and cream. She made her own cheese, cottage cheese, butter, ice cream…you get the idea.
She was an amazing seamstress! She made wedding dresses for several of my sisters and as she got older she loved sewing Barbie clothes for the grandkids.
Barbie's by mom, Bossy's by me.
Mom had long brown hair that she could sit on. She usually wore it on top of her head, but one of my favorite memories was watching her wash it in the rainwater that poured off the roof during a warm summer rain. She swore that rainwater would make her hair the softest it had ever been. I don't know about that, but her hair was always nice to touch.
She loved books! She read everywhere, but her favorite place was the bathroom and her favorite bookmark was a clean piece of toilet paper. She never could read just one book at a time…there were usually at least half a dozen Harlequin romance novels piled on top of the diaper pail. The diaper pail wasn't used for diapers, but it was a handy little table in the bathroom. When she got older and the kids were all in school she became a part-time librarian. Then she was actually paid to hang out at our small-town library and read.
Cuddling with Gym Rat at the library.
Mom loved animals of all kinds, but most especially she enjoyed cats. We had lots of cats when we were growing up but Dad would never allow them in the house. Mom's soft heart let us sneak them in sometimes on particularly cold nights or when the kittens were really small. She loved the ones with long hair and she would sit on the porch and stroke one while she watched us play in the yard.
Mom also loved sports. As far as I know, she never really played a sport, but she watched as many as she could. It didn't matter if it were a pickup football game or a game of hopscotch, she loved to be part of the competition. She always came to my softball games and yelled the loudest from the stands. When my brothers were playing tennis in high school, she was their biggest fan. When all of her kids were grown and gone she started watching professional sports. She was addicted to professional tennis for a while and then she became an avid Jazz fan. Andrei Kirilenko was her favorite player, but she didn't mind yelling at Karl Malone or John Stockton either. She really should have been a coach.
**Editor's Note- I remember Grandma loved Andre Agassi. When I was at college I would go visit and she was often watching Agassi slam the tennis ball back across the court. It seemed fitting that he retired in 2006, the year Grandma died. It was like he knew his biggest fan wasn't yelling instructions at the television anymore.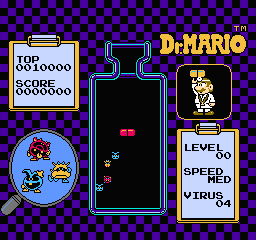 Mom loved a good video game (she probably would have loved blogging too!). This was a habit she took up after I was married and out of the house, but I've heard tons of stories. Her favorite was Dr. Mario and she would get so excited she would literally jump up and down. One night she was racking up the points so well she topped her high score and the numbers kept climbing. She got so into the game that she jumped up, knocked the other controller into the off button on the game and everything went dead. She was not happy.
Mom loved Cup-o-Gold candy bars, Almond Joys, chow mein (even the stuff out of a can!) and Thai food. She made the most amazing banana bread! (I'll have to share that recipe with you on Thursday.) She loved pizza and chocolate chip ice cream, green beans and fresh tomatoes.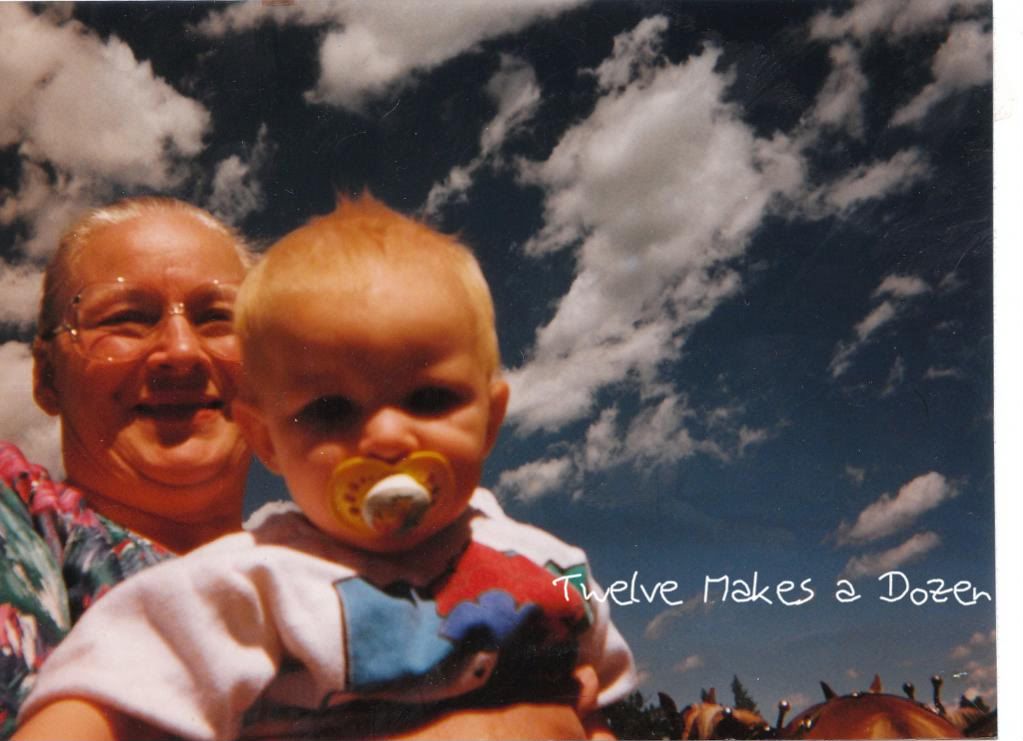 But mostly Mom loved us. She would do anything for us from changing our diapers, patching our cuts, and wiping our tears to watching our babies, reading them stories, and wiping their tears. She loved us through her fight with diabetes and her daily dialysis. She worried only about us even as she lay at death's door. It's been five years and we still miss you. Happy Mother's Day, Mom.