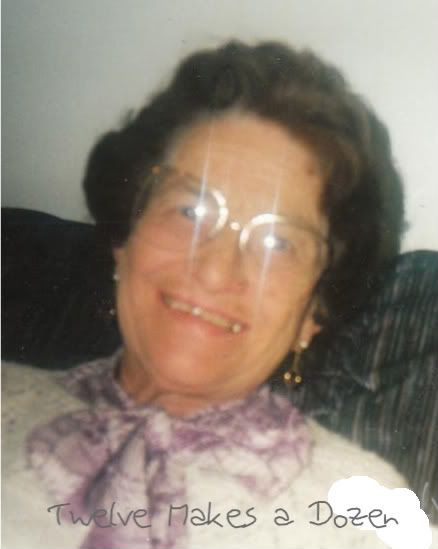 If you've been reading my blog for very long, you've heard me talk about my grandparents before. I grew up three blocks down the street from them and I spent lots of time there. My grandma was born in a tiny town (Serious! This town is so small the Post Office is a Tough Shed!) in central Utah in 1918 during the flu epidemic. She was in her early teens during the Great Depression and I remember listening to her tell a story about having to cut up a temple dress to make a white blouse for a program at school.
She met and married her husband and they had my mom. When my grandma was in her early 20s, her husband had a stroke while he was swimming and he drowned. My mom was about 18 months old and my grandma was pregnant with her second child. She buried her husband and then the stress was too much for her and she lost the unborn child as well. It was just before the war and there weren't many options for her. She started looking for a husband and that's when she met my grandpa. Grandpa had a 7-year-old daughter and a 9-month-old son. His wife had died from complications of childbirth and he was forced to quit his job with the railroad so that he could take care of his kids. It was a good match for both of them.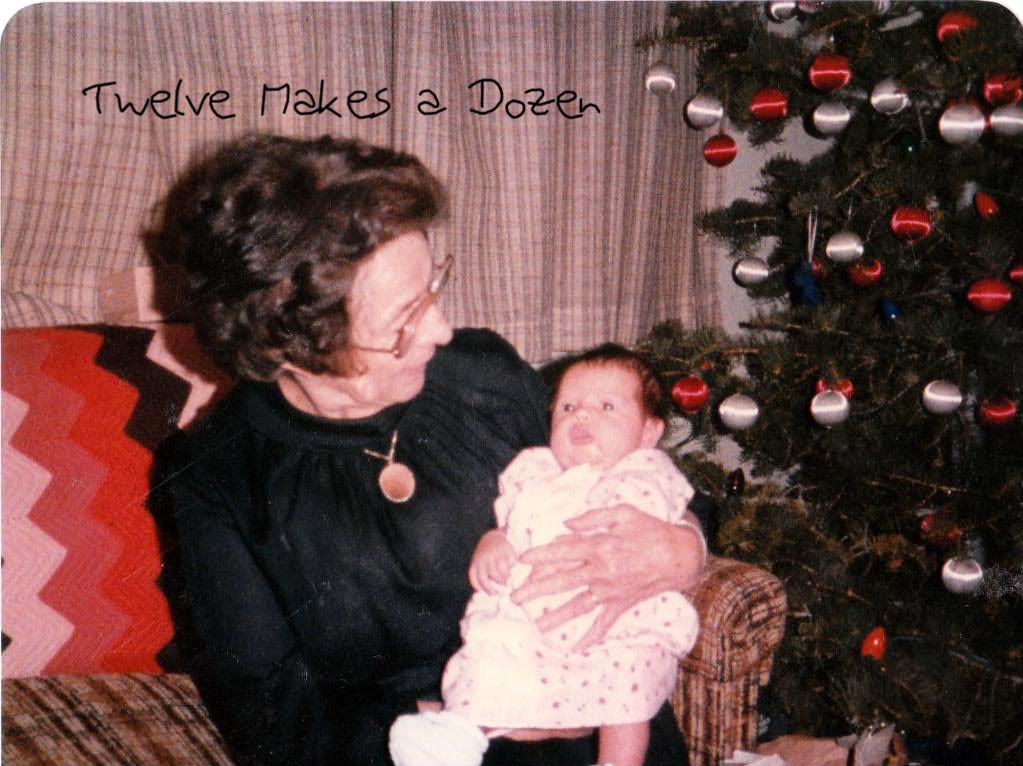 Grandma holding Bossy.
Grandma was always a very strong woman both physically and emotionally. She could out-walk me even in her 80s. She worked hard all of her life, mostly as a sales-clerk in a furniture store. (After she retired she offered to watch baby Bossy while I finished the school year.) Grandma taught me to work! My mom didn't really like to make us work at home; she wanted to do most of the household chores herself, so I learned to clean a bathroom, wash dishes, and sweep a floor at Grandma's house. She would pay us for our time, but only when we did the job exactly the way she wanted it done. She insisted that her floors be vacuumed three times in each spot, and very s-l-o-w-ly…
On Wednesday afternoons we had Primary after school. It was so fun to stop at Grandma's store and visit with her for a few minutes before we headed across the street to the church. Sometimes she would take her break and walk next door with us to get a pop or an ice cream bar from Melba's grocery store. Grandma always loved soda pop! She would buy it by the case and we were always welcome to help ourselves.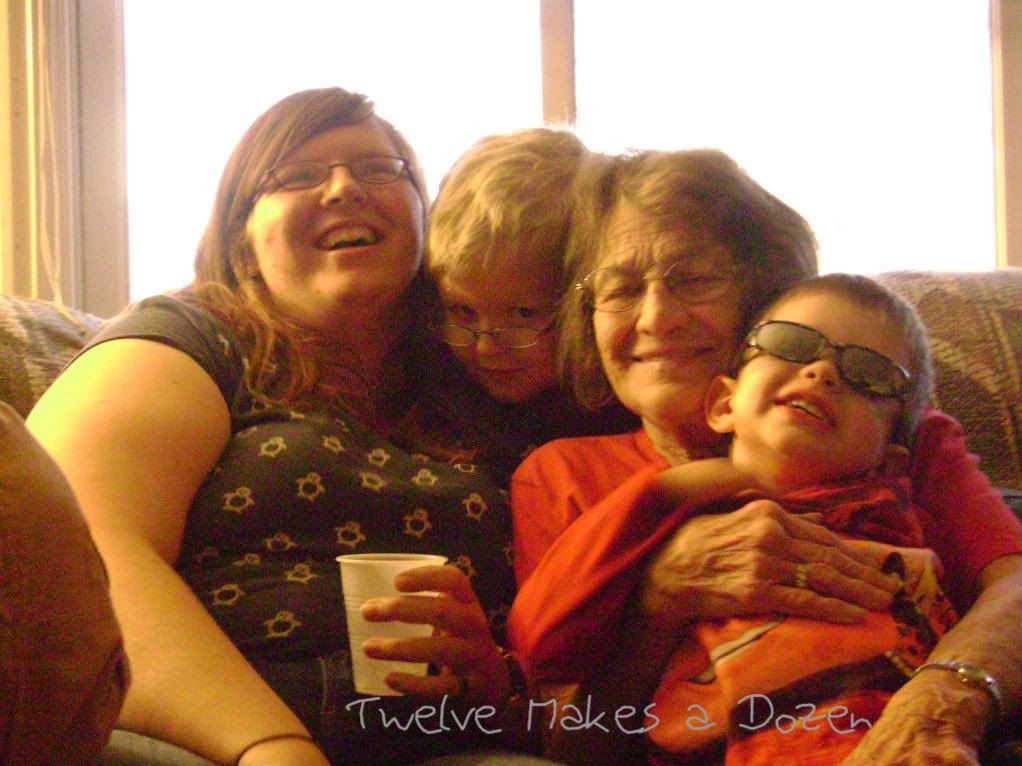 Drama Queen, Sport, Grandma, and Taco, 2008
About once a month Grandma and mom would pull one or two of us out of school and take a trip to Provo for groceries and supplies. We loved going with Grandma because she always took us out for lunch and sometimes she bought us shoes or some other necessary clothing item. She was careful with her money because she was a child of the Depression, but she always had it to share if we had a need.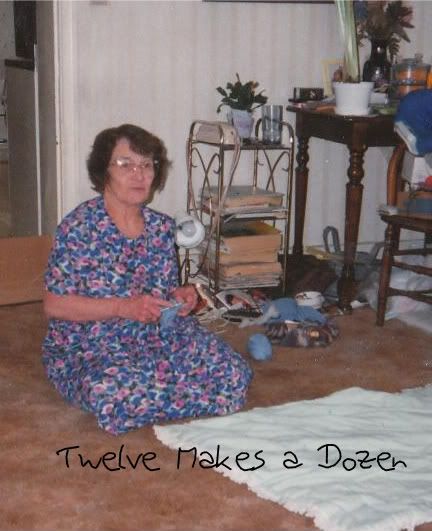 Making hot pads.
She still collects aluminum and she was super excited when the clerk handed her $80.00 last week for her cans. Because she doesn't have the strength to crush them with her hands or her feet, she throws them on her driveway and runs over them with her car.

Grandpa died in 1989, three weeks after the Drama Queen was born. He spent his last couple of years in a nursing home about 35 miles away. Grandma drove over every day and helped care for him. She was always generous with her time and talents. She made hundreds of quilts and gave them away to those in need and to places like Primary Children's Medical Center. She has done the same thing with hot pads and dishcloths. She recently celebrated her 93rd birthday and though she has slowed down some, she can still tell some amazing stories and play a mean game of Pinochle. Happy Mothers' Day, Grandma…I love you.