We have a big van that we use for church and vacations. It has 12 seats and a large cargo area in the back. We stuff that clear full of bags and coolers and pillows, chips and cookies and bread. We always tailgate on every vacation. It's a great way to save lots of money on the road.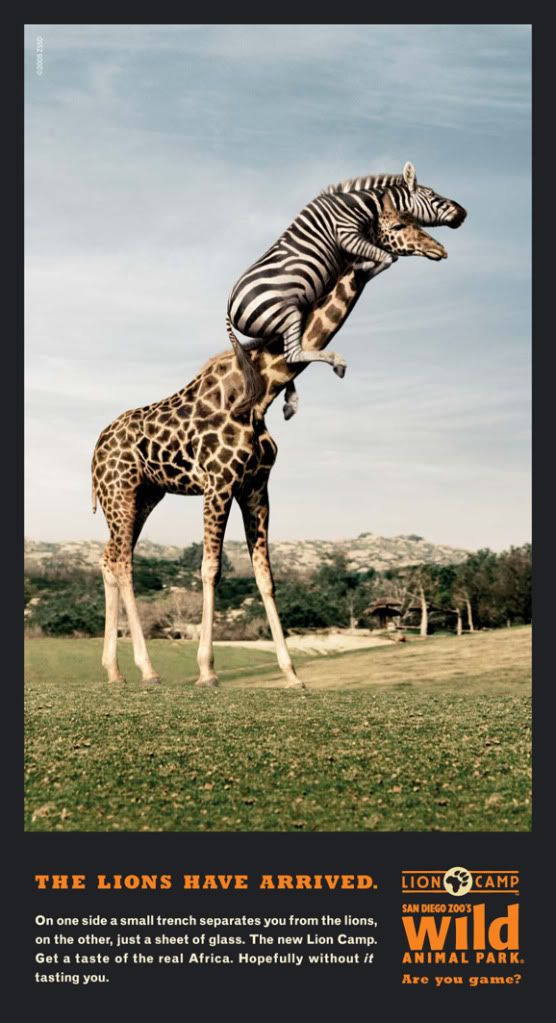 One of my favorite places on the planet is Disneyland. We made our first trip there in 2007. My sweetie was doing some extra consulting work and we had saved up enough for a whole week in sunny California. We wanted this to be the trip of a lifetime for our kids since we wouldn't likely be able to afford another one for at least a decade. We headed out on a hot August day. Our first stop was the San Diego Zoo. The kids enjoyed seeing the animals for the most part, except that the giraffes don't seem to have any sense at all. It was definitely a hot day, but I don't care how thirsty I am, the urine from another creature would not be my idea of an acceptable drink. Unfortunately, the giraffe didn't see it that way. Maybe he thought it was a hose. My kids were totally appalled.
It was a little crazy, but our schedule forced us to visit SeaWorld that same afternoon. Even though they were a little tired from all the walking at the zoo, the kids loved the Shamu show and were excited to see the dolphins next. We got great seats and were right on the edge of the "splash zone." My little Scout was only two years old and she was so excited about everything. She stood up on her seat so she could see better but her foot slipped and she tumbled out of my reach and down the metal benches. I scooped her up, but it was too late, the blood poured from beneath her lower lip. I grabbed a SeaWorld bucket hat and applied pressure to get the bleeding to stop, but it was pretty obvious that she was going to need stitches. Great…here we were in an unknown city, on a weekend, and who knew what kind of insurance hassles we'd have to deal with.
I remembered seeing the first aid station on our way into the park and I headed there. My sweetie and oldest daughters rounded up the other kids and tried to keep them occupied (he only lost Crafty, so I guess that wasn't too bad…fortunately she was located within about 10 minutes by a kind grandmotherly-type who helped her find her family). We arrived at the aid station only to find that other than a piece of clean gauze and an address, they were no help at all. They pointed out the row of taxis waiting out front, and with Scout clutched tightly in my arms, I headed for the first one in line. Pressing the gauze firmly to her still bleeding chin, I gave them the address. Can you believe this guy actually drove me in circles first, running up the tab while my two-year-old bled on his seat? What should have been a two-minute cab ride actually cost me $20.00!
The clinic patched her up and we headed back to SeaWorld. It was nearly closing time and we were able to make only one quick stop to see the sea cows; we missed the rest of the park. Other than that, our vacation was magical and surprisingly affordable. As always, I'm the ultimate cheapskate, so before we left I started looking for discounts to make the cost of taking ten of us to Disneyland just a little cheaper. *Editor's Note: Bossy and her family stayed at home to take care of the dog and 6-month-old Burrito.*
We had used City Passes on a trip to San Francisco, so that is where I started. City Pass makes little booklets full of coupons for various cities and I was excited to find that they made one for Southern California. The prices have gone up a little since we used them in 2007, but they are still an excellent way for families to see the sites. An adult book costs $276.00 dollars and includes a three-day park hopper pass for Disneyland and Disney California Adventure Park. It also includes admission to Universal Studios Hollywood, SeaWorld, and the San Diego Zoo. A child pass includes the same but only costs $229.00.
I purchased tickets for everyone on-line. I recommend Hotwire for your hotels and when you want to go out to eat, check the back of your phone book in your room. Many of them have coupons for random restaurants. You can also check with the front desk for coupons and other deals. I've even been known to bring coupons from our newspapers at home on vacation. Usually other states will honor these prices if you present the coupon. Leave me a comment and let me hear your other ideas for saving money on vacation.